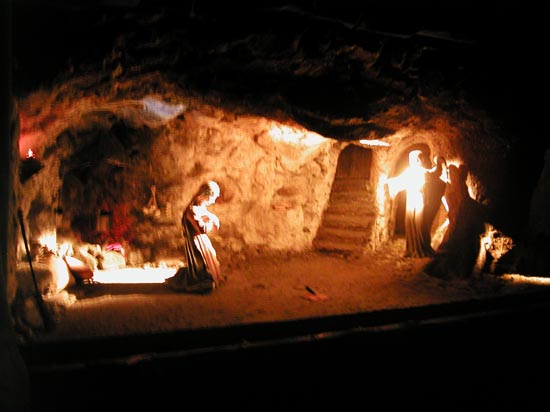 "In the sixth month, the angel Gabriel was sent by God…" (Lk 1:26)
Today we commemorate the solemnity of the Incarnation, the hour when the Angel Gabriel sneaked in through the window of a poor home in Nazareth to ask a humble virgin if she wanted to be the Mother of God. Mary's unwavering yes became a crucial moment in history. It constitutes a fundamental truth of our faith. Mary's yes permitted the Word to become flesh to dwell among us, God's ultimate gift of tenderness to all His children.
The Solemnity of the Incarnation is, therefore, a celebration of thanksgiving. I am filled with gratitude each time I hear the narration of the Annunciation because I realize God trusts humanity despite our continual failure throughout history to be faithful. I am amazed at the audacity of God to submit his designs to the freedom of a young girl. The power and greatness of God do not coerce her and God does not manipulate her. God simply asks:
"Do you want to be the Mother of God?"

Our Jewish brothers and sisters celebrate the feast of Pesah as their celebration of Freedom, we, as Christians, celebrate our Freedom today. We celebrate Mary's freedom to choose to be the Mother of God. God's relationship with humanity is based in freedom, just as love is and we are free to accept or reject God's love. Today we celebrate God's tender love for us manifested in His commitment to enter our lives and share in our human experience.
As
Sisters of the Incarnate Word and Blessed Sacrament
we feel truly blessed and honored to bear the name of Jesus in our title. The word Incarnation reflects God's total solidarity and identification with the poor of the earth and His ultimate gift of love to humanity.
Mary was young, yet she said yes. It is important to say yes to God in our own way. God can make wonderful things happen with our lives. Let us not be afraid to accept God's invitation to use our freedom to respond:
"I am the Handmaid of the Lord, let it be done to me according to your word."
(Lk 1:38)
(The painting hangs at the entrance of our chapel.)